By Joshua Curtiss, a Ph.D. Candidate at Boston University

Could you describe the aim of this study?
In a large, longitudinal sample of individuals with anxiety and mood disorders, we examined whether there were changes in the network structure of functional impairment in anxiety and depression over time. We wanted to see whether anxiety or depression contributes more to overall impairment.
What would you say are the key take-home messages from this study?
First, domains of depression impairment (e.g., work, relationship, and social interference) were more influential and central in the overall network than domains of anxiety impairment. Second, the structure of anxiety and depression impairment was relatively stable over time. Thus, it appears that depression might play a more crucial role than anxiety in terms of impairment for emotional disorders.
How are these findings important in practice?
These findings have important treatment implications for co-morbid presentations of anxiety and depression. Given that domains of depression impairment might contribute more to overall impairment, it would be beneficial to target depression early on in treatment. Improvements in depression symptoms might translate to reduced impairment in work, social, and recreational activities. By focusing treatment on depression-related impairment, improvements in anxiety-related impairment might also follow.
What other studies can be recommended to further an understanding/application of the findings?
Using network methodology, this study explored the relative contributions of depression and anxiety to functional impairment in general. It is important to move beyond global patterns of results that reflect a general sample to a more idiographic and personalized approach. Future research should emphasize examining the relative contributions of functional impairment caused by anxiety and depression in each individual. This can be accomplished using dynamic network methodologies, which can use time series data to model how important or influential each impairment domain is within each person. Such a framework is a step toward precision medicine, which will help us match tailored treatments to individual patients based on their unique presentations.
Links to Research Papers
Curtiss, J., Ito, M., Takebayashe, M., & Hofmann, S. G. (2017). Longitudinal network stability of the functional impairment of anxiety and depression. Clinical Psychological Science. Advance online publication. DOI: 10.1177/2167702617745640
Hofmann, S. G., Curtiss, J., & McNally, R. J. (2016). A complex network perspective on clinical science. Perspectives on Psychological Science, 11(5), 597-605. DOI: 10.1177/1745691616639283
Bios of the Lead and Corresponding Authors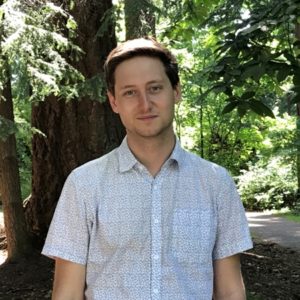 The lead author, Joshua Curtiss, M.A., a Ph.D. candidate at Boston University, conducts research on emotion regulation deficits in anxiety and depression. Current research interests include using innovative statistical and computational approaches to model the temporal dynamics of affect in individuals with anxiety and depression.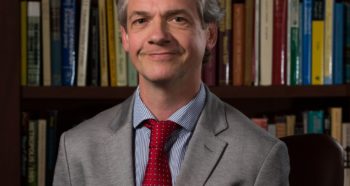 The corresponding author, Stefan G. Hofmann, Ph.D. is a professor of psychology at the Department of Psychological and Brain Sciences, where he directs the Psychotherapy and Emotion Research Laboratory. He has an actively funded research program studying various aspects of emotional disorders with a particular emphasis on anxiety disorders and cognitive behavioral therapy. He has won many prestigious professional awards, including the Aaron T. Beck Award for Significant and Enduring Contributions to the Field of Cognitive Therapy by the Academy of Cognitive Therapy and the  Alexander von Humboldt Research Award. He is a fellow of the APA and APS and was president of various national and international professional societies, including the Association for Behavioral and Cognitive Therapies and the International Association for Cognitive Psychotherapy.  He was also an advisor to the DSM-5 Development Process and a member of the DSM-5 Anxiety Disorder Sub-Work Group. Dr. Hofmann has been identified as a Highly Cited Researcher by Thomson Reuters. He is currently editor of Cognitive Therapy and Research and associate editor of Clinical Psychological Science. He has published more than 300 peer-reviewed journal articles and 15 books, including An Introduction of Modern CBT (Wiley-Blackwell) and Emotion in Therapy (Guilford Press), and a popular textbook, Abnormal Psychology: An Integrative Approach (8th edition, Cengage Learning) together with David Barlow and Mark Durand.. For more information, visit http://www.bostonanxiety.org/