By Teresa Greenhill, Co-creator of MentalHealthForSeniors.com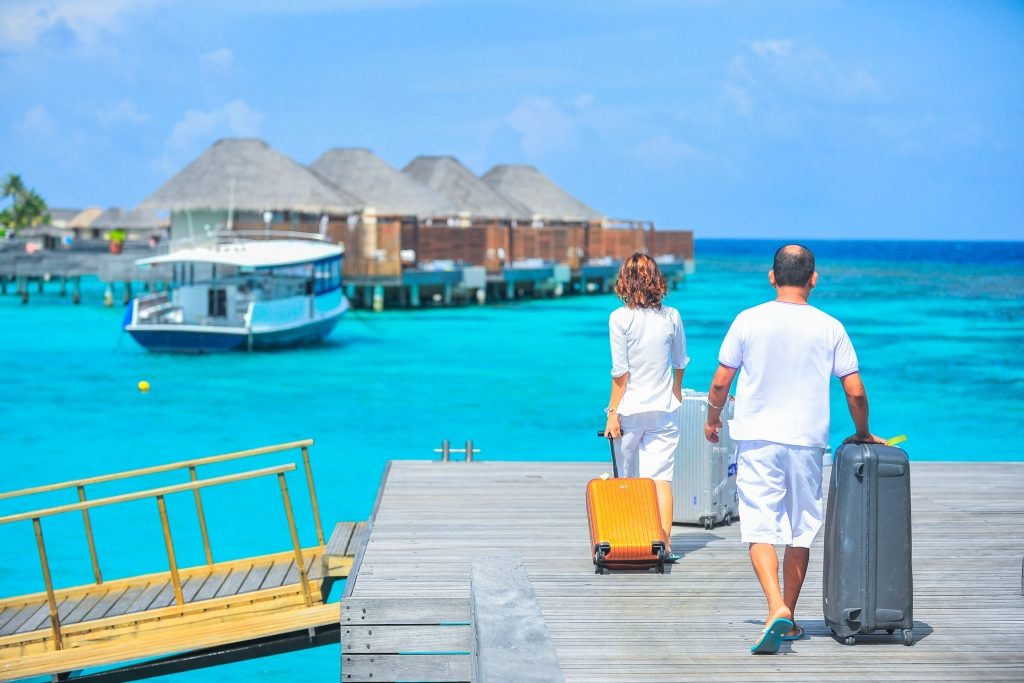 Do you wish you were more creative, open, and positive? Do you wish you felt less stressed, more connected with your partner, and had something to look forward to? Then you need to travel! Travel has so many benefits for your mental health, but many seniors avoid travel because they worry it's too difficult or too expensive. However, now that you have time to take it slow and enjoy the scenic route, travel is less hectic and more affordable than ever. So what are you waiting for? Use these travel suggestions to start planning your first retirement adventure.
Popular International Destinations for Senior Travelers
It's hard to beat the thrill of going abroad, but a nine-to-five career makes it nearly impossible to schedule extended international trips. Now that you're retired, take advantage of your free time and plan a trip to one of these amazing international destinations.
Australia
From beaches to the bush, Australia has no shortage of excitement for senior travelers. Getting to Australia is expensive, but once there, travelers can spend weeks exploring without blowing their budget. Just follow our advice and buy a car rather than renting or flying to get around. Not only will it be cheaper (Gumtree is a great site for finding reasonably-priced used cars), but driving also lets you take your time between major attractions.
Costa Rica
Snowbirds rejoice: Costa Rica is a budget-friendly travel destination, and its popularity means there are plenty of tour companies catering to older travelers. In fact, Costa Rica is quickly becoming one of the hottest retirement destinations for seniors looking for warm weather and lower costs of living.
Ireland
If you prefer lush greenery to sandy beaches, take a trip to Ireland. Airfare to Ireland is inexpensive compared to many other international destinations, and there's no shortage of history to explore. If you want to stay abroad for a while, look for cheap Ryanair flights from Ireland to other European destinations (just watch out for hidden fees).
Popular Domestic Destinations for Senior Travelers
Not ready for an international adventure? There are tons of things to see and do stateside, whether you want to hit the beach or explore backcountry wilderness. Domestic travel is also cheaper, making it a great option for senior travelers on a budget.
Alaska
If you're intrigued by the wild frontier, a trip to Alaska is for you! Alaska is known for its cruises, glacier treks, whale watching, and more. Because Alaska is a popular destination for senior travelers, it's not hard to find accessible accommodations and senior discounts. (An Alaska cruise, according to CostHelper, is about $450 per person.)
Florida Coast
It's hard to beat a beach vacation, especially when the weather at home turns frigid. Seniors who enjoy the hustle and bustle of cities should check out Key West, St. Petersburg, or Sarasota, while retirees in search of a more laid-back vacation will enjoy Naples, Sanibel Island, or Vero Beach.
Southwestern U.S.
Traveling to the American Southwest feels like being transported to another planet. From towering geological formations to ancient ruins, there's so much to see and do in Southwest towns like Sedona, Arizona, and Santa Fe, New Mexico. Pick up a National Parks Pass (only $20 for a year or $80 for a lifetime!) and start planning your high desert road trip.
Once you've picked out your destination, it's time to plan your trip. Older travelers have a lot to consider, such as how much travel insurance to buy and how to pack medications so you don't get stopped by airport security. Don't let the logistics derail your trip! Travel requires a lot of preparation, but the rewards are more than worth it.