By Rufus Carter, Personal Trainer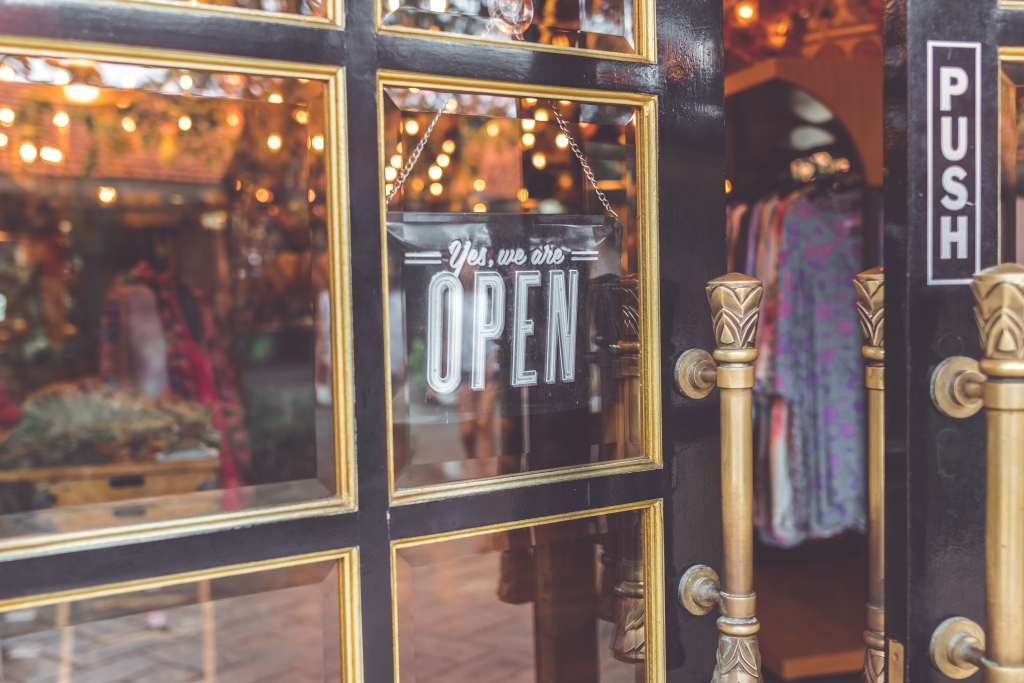 Recovery is the time for a change. If you are a veteran in recovery who is craving a major career change, you may be wondering if starting a small business is a smart move. The truth is, veterans can make for ideal small business owners, but you have to take some extra steps to ensure your entrepreneurial spirit doesn't get in the way of your recovery efforts. Use these tips to take some of the hassles out of starting your dream business.
Relieve Financial Pressures with Proper Funding
Financial stress can be a huge source of tension for veterans. In fact, financial worries can be a significant source of stress for many Americans, and it's important for your business goals not to add to those concerns. After all, stress can be a very powerful trigger for addiction. When you feel stressed or anxious about business or personal finances, you may be more likely to turn to unhealthy habits to help you cope with anxiety.
Luckily, veterans have quite a few funding resources available to help them get their business off the ground with minimal anxiety. Research the small business financial resources (term loans, small business credit cards, etc.) that can help you cover your initial business expenses. This way, you will be better equipped to decide if a loan is best, or if you should try to use venture capital instead. Since you are a veteran, you can also look into whether VA business loans are a viable funding option for you. These loans are managed by the Small Business Administration, rather than the VA itself, but there are quite a few different loan types to help you fund, grow, and support your new small business.
Commit to a Business That Will Work for You
If you are interested in owning your own small business, there are an endless variety of businesses you could begin. Some great business ideas you may want to consider could include areas you may never have thought of in terms of generating an income. Lucrative small business options include personal training, freelance writing, and even inspecting homes for energy efficiency. Since your military service left you with a special set of skills and very unique experiences, you could also look into some popular entrepreneurial pursuits that are especially well-suited for veterans. Running a retail storefront, contracting with the government, or opening a franchise are all fairly easy fields for veterans to break into.
If you are looking to open a franchise, many companies even offer special incentives to veteran owners. From restaurants to landscaping services, there is a franchise option that can help veterans succeed in the small business world. Opting for this kind of business, with support and advice from established companies, can take some stress off of your plate and help you create a booming business without getting too distracted.
Leave Time to Really Take Care of Yourself
The prospect of owning a small business is usually pretty exciting. For those who are transitioning from military to civilian life, however, making such a big move can produce anxiety. All of a sudden, you will be faced with a different kind of work culture, a need for different skills and networking processes, and an overall adjustment in the lifestyle you have gotten used to. Allow yourself some time to process these changes and find practices that help you reduce stress and anxiety as you begin to build your business. Build a regular exercise routine, clean up your diet, and be sure to take moments to relax from time to time. Practicing these all-important self-care habits give you the energy you need to run your new business, but taking time for some crucial self-care is also a perfect way to contribute to your recovery efforts. Take time out of each day to release worries from your mind, burn off stress with exercise, and connect with loved ones and friends that truly support you.
Running a small business requires the same problem-solving skills you used in your military career, so you definitely have what it takes to succeed. Just remember that your first responsibility is to yourself and your recovery. Don't let anything get in the way of living your best life after service.